Parent Carer Support and Wellbeing Project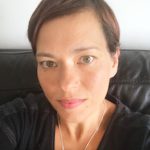 Hi, my name is Davina and I have worked at the centre for over ten years. I am passionate about supporting parent carers and understand the challenges parents can face caring for a child with disabilities. The Parent Carer Support and Wellbeing Project supports anyone caring for a child, or young person up the age of 25 years old, with a physical disability, mental health issues, learning disability or neurodevelopmental disorder. Your child does not need to have an official diagnosis to access this service.
The project offers one-to-one telephone, and face-to-face support, a range of group sessions, including a dads group, referrals to other in-house services, such as counselling and benefits advice, training, access to Carers Trust grants, and referral pathways to other statuary and voluntary organisations. We also offer life coaching, mindfulness, family activity packs and craft sessions.
---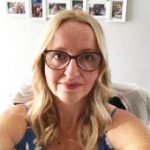 My name is Sarah Stevens, wife to Chris and mum of 2 beautiful girls, Emily, 14 and Isabelle, 17. Isabelle has Down Syndrome and for the last 6 years I have been her full time carer.
Life is not without its struggles, but like a lot of parents of children with disabilities, I have never seen myself as a 'parent carer'. However, recognising my caring role has enabled me to get support from the centre and for my younger daughter to receive young adult carer support too.
I'm very excited about being part of the team at the Carers Centre, and through my role I hope I can support others in the same way the Centre has supported me.