Dementia Carers Support Worker
Do you look after someone who has Dementia?
Hi, I'm Sarah and I'm the Dementia Carers Support Worker at Bridgend Carers Centre.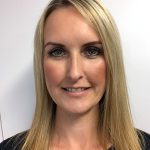 My role is to support carers who look after someone living with dementia, whether they have been diagnosed or not. Caring for someone with dementia can raise a whole host of questions, concerns and worries.
What is Dementia?
How will things change?
How it will impact on me?
What are my rights are a carer?
What are the different stages of Dementia?
What help is there for me?
How can I pay for care?
Can I still work?
What happens if something happens to me?
How can I maintain my life, my interests, my hobbies?
How can I register as a carer?
What benefits can help me?
What are my legal rights?
Can I get a break from my caring role?
I'm here to help answer these questions and so many more and can provide you with lots of information, advice and help throughout your caring journey. I'm linked with many health and wellbeing professionals, GP's, social services, charities and dementia organisations that can also help you and your loved ones.
---
A problem shared is a problem halved
Many carers ignore their own health and wellbeing and focus on their loved ones. You may experience times when things are positive and going but also times that may be more challenging. So, it's really important for you to have support along the way and where you feel that there is someone on hand that is vested in you and your health and wellbeing. 
I'm here to listen so you have the opportunity to talk and share your experiences in a confidential and sensitive way.
There are opportunities to meet you face to face, talk over the telephone or video call as well as future options for group meetings giving you chance to share and connect with other carers in a similar position. In addition there are also a range of activities at Bridgend Carers Centre that can support and help your overall health and wellbeing. Click here for Events.