Dementia Carers Group
Are you caring for someone with dementia?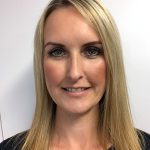 I'm Sarah the Dementia Carers Support Worker for Bridgend Carers Centre. Come along to meet and share with others in a similar caring role.
The first Thursday of every month, between 1 and 3pm at Bridgend Carers Centre.
Find out more about our Dementia Carers Support project here.