Volunteer Gardening Project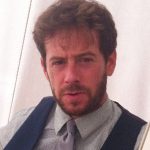 Hi everyone
I am Richard Waterman, Volunteer Gardening Co-ordinator. We have had a busy start to 2021! The spring bulbs are flowering, it is lovely to see some colour in the garden. It has been amazing welcoming in more volunteers to our Gardening Project. We have now planted up the borders around the conservatory with highly scented plants, cleared a space for a herb garden, tidied up beds and borders and put up a handmade birdbox.
We have also had a team from Nationwide in who helped clear the bottom half of the garden (yes, it is a garden, not a jungle!); we can now get into the greenhouse again and are clearing a plot to start a vegetable patch. Hopefully with the warmer weather on the way (fingers crossed) we can get our new garden furniture out and start to enjoy the garden again very soon.
If you love gardening, enjoy planting or weeding and generally enjoy the outdoors please get involved. It's fun, rewarding and helps improve wellbeing!!